Share
Regular price
$12.99 USD
Sale price
$10.99 USD
Unit price
per
Sale
Sold out
What you need to light a fire is a tinder that is quick to light but stays burning for a long time. Tuff Kids Jute Fire Starting Rope does just that. Using this fire-starting rope is super simple:
Pull off one strand of the rope.
Take one of the ends to rub it in your hands to fray it. It will light with minimal fraying but the more you fray the end the faster it will light.
Light the frayed end with a Metal Match (Ferro Rod), Lighter, Standard Match, etc.
Build your fire.
Each Rope is 4 inches long x .75 inches in diameter. Each rope weighs .90 ounces. The Tuff Kids Jute Fire Rope will burn for 10-15 minutes depending on the size of the rope you are burning. You can also use smaller strands to make each rope last longer. Great for kids learning to build fires, great for summer survival lessons, and great for hiking and hunting packs. Will light up even if wet.
TUFF KIDS FIRE STARTING ROPES FEATURES:
TEACH YOUR KIDS—Fire-Starting has never been easier for kids. These ropes will burn a long-time allowing time for kids to build the fire. Give them the confidence to survive.
EASY TO USE—Remove a strand from one of the ropes, fray the end, and light with Metal Match/Ferro Rod, or regular lighter or matches. It will stay burning till you put it out.
HIKING/HUNTING PACK ESSENTIALS—Whether you're hiking in the mountains or hunting the backcountry you need a reliable source of heat. Tuff Kids Jute Fire Ropes offer that assurance.
WATER & WEATHERPROOF—Each rope is wax infused and will still light even when wet.
SATISFACTION GUARANTEED—Try it out and see for yourself how much easier these ropes make fire starting. If you're not happy, we'll refund you the money.
View full details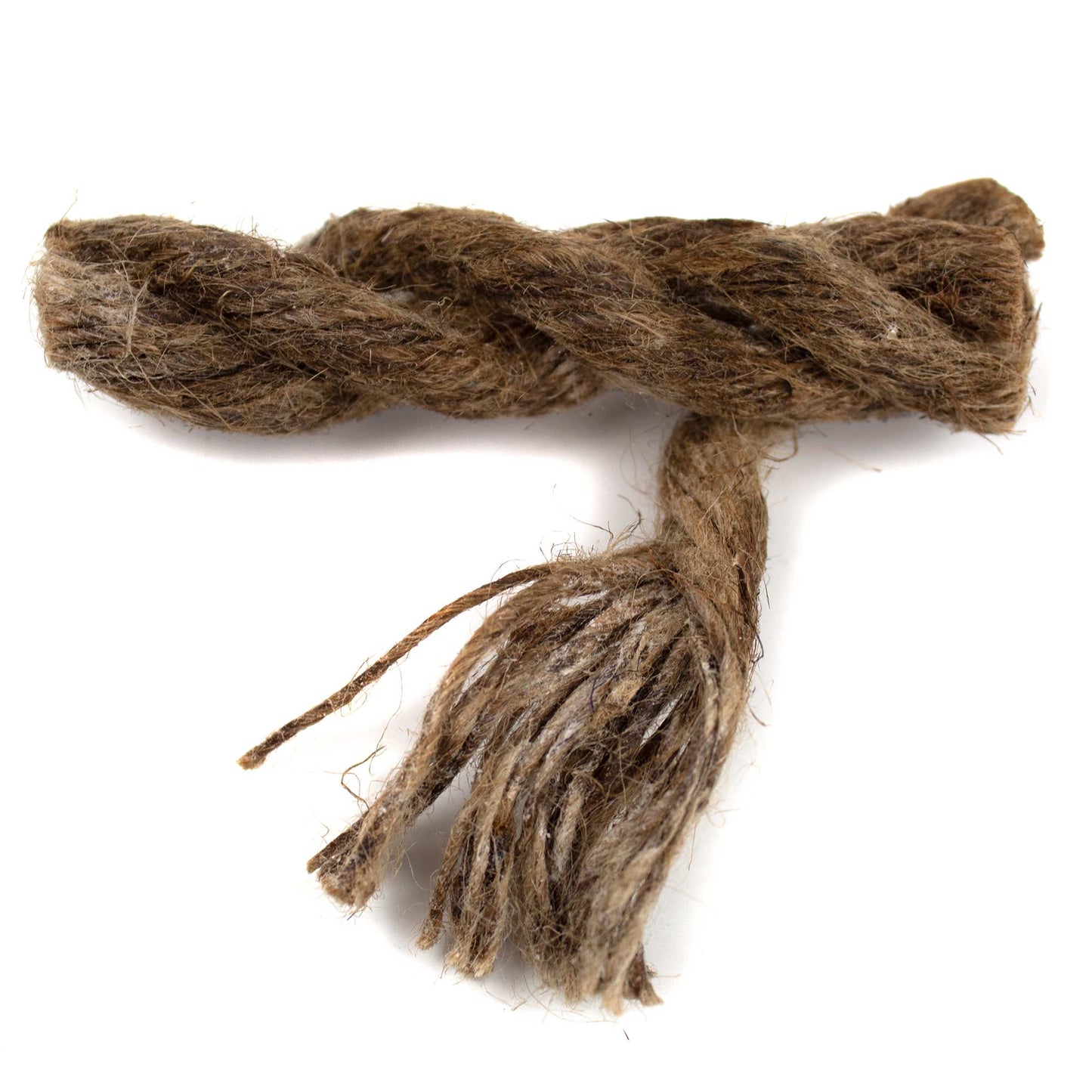 Free Shipping to Alaska, Hawaii, and US

No surprises at checkout, unless you live internationally the price you see is the price you pay. Simple and uncomplicated.

Shipping Info

Hassle-Free Exchanges

Buy with confidence!! We will ensure you get the right product you intended to buy. We offer 100% money back or exchanges for the right size.

Returns Info