Share
Regular price
$10.99 USD
Sale price
$5.99 USD
Unit price
per
Sale
Sold out
The Tuff Kids Ferro rod fire starter is a most have fire starting campfire starting tool. Our slim design and efficient striker makes the job of lighting any fire faster. Easily slides into any survival kit, home emergency kit, hiking backpack, camping kit, or hunting and fishing pack. Ferro Rods are tried and true backup plans for getting a fire going. Fully waterproof, wind-resistant, weather-resistant, and stormproof that striker will produce hot sparks during any weather.
WHAT IS A FERRO ROD?
Ferro Rods are made out of the metal Ferrocerium. When scraped with a sharp blade or striker they produce hot sparks to light any fire. They are sometimes called flint and steel but this is not true as flint is a different type of metal. Ferro rods produce hotter sparks than flint.

HOW TO USE A FERRO ROD?

Ferro rods, metal matches, are easy to use but do take some practice to start. Simply, hold the Ferro rod down at the base next to the fire starter you wish to light. Take a sharp bladed knife or striker and hold it 90 deg to the Ferro rod. Scrap down the Ferro rod in a quick motion. Slightly adjust your blade angle and speed until you get the desired sparks. You should be getting sparks that last at least a couple of seconds. These are the hot, fire-starting sparks you need.

Features
SLIM DESIGN: Smaller and lighter for any pack. You don't need the huge oversized metal matches when you can get the same job done faster. 3/8 inches thick x 4 inches long is big enough to hold without taking up too much packing space.
WEATHERPROOF: Waterproof, stormproof, windproof, rainproof, and great for any emergency. This wilderness survival tool will work when wet or dry. Light a fire anywhere instantly with a shower of 5,500-degree sparks.
EASY TO HOLD & USE LANYARD: With an extra-long lanyard, this flint fire starts are easier to hold and control. Helps kids get in on the action as well. Boost their confidence when they can help start the campfire.
DURABLE & LONG-LASTING: The Ferro rod, metal matches, will literally last for years. Great for prepping, survival kits, emergency kits, home survival kits, or everyday BBQs, camping, hiking, hanging out on the lake.
SATISFACTION GUARANTEED: Try it out and see for yourself how awesome our Ferro rods are. If you're not happy, we'll refund your money.

View full details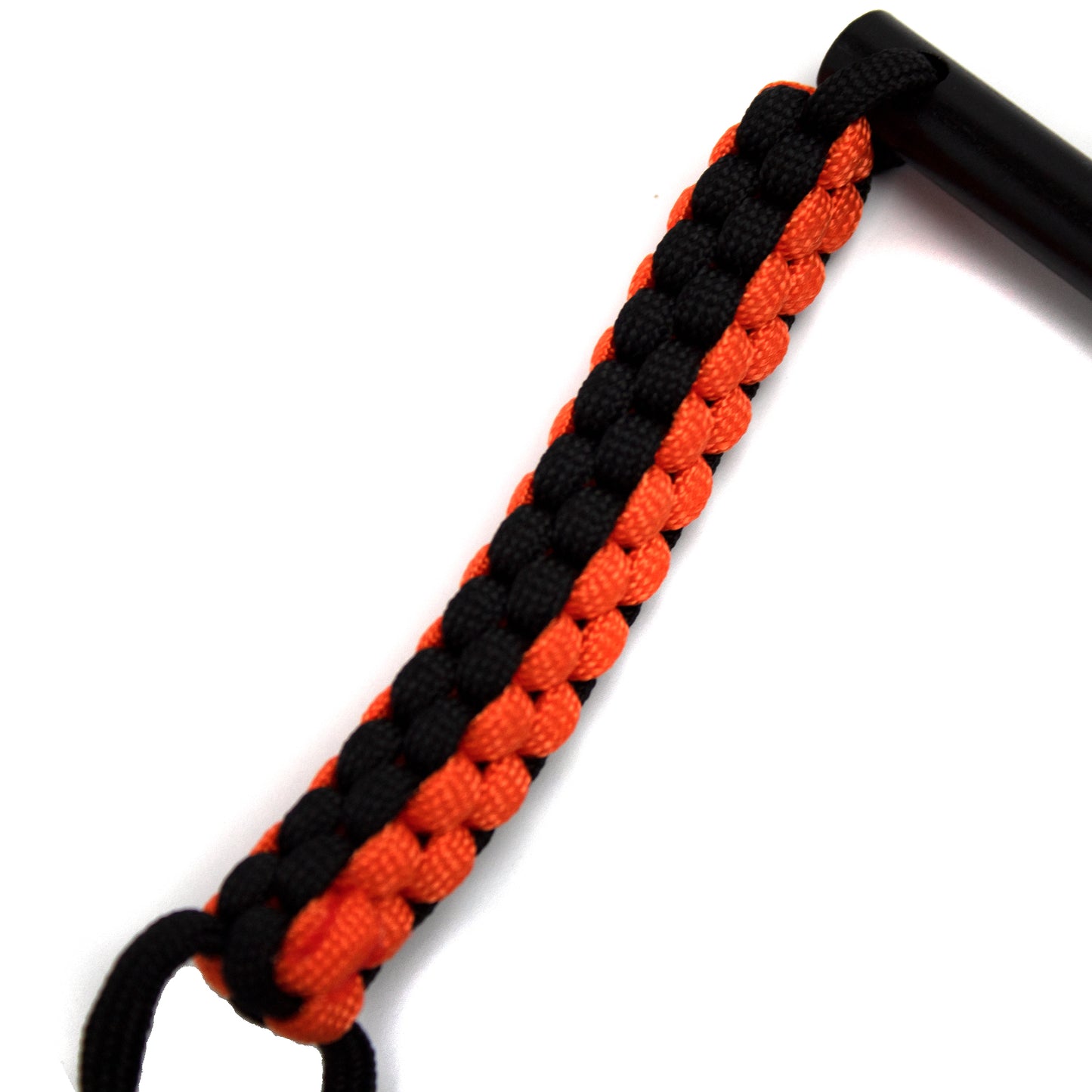 Free Shipping to Alaska, Hawaii, and US

No surprises at checkout, unless you live internationally the price you see is the price you pay. Simple and uncomplicated.

Shipping Info

Hassle-Free Exchanges

Buy with confidence!! We will ensure you get the right product you intended to buy. We offer 100% money back or exchanges for the right size.

Returns Info